Ghost Mannequin service efficient in Clipping Path Solve. Our skilled designers work in a way that attracts your customers. Also, they work with great skill and experience. We provide every branch of image editing service. They feel pleasure if our clients are satisfied.
Clipping Path Solve is always ready to understand your needs. We complete edits while maintaining the quality of your images. We will be able to complete the work at a low cost for all services. Our experts will accept your picture and work according to your needs. The current Ghost Mannequin is going to attract clients by decorating your store. They use this service, especially for retailers. Ghost Mannequin means the real people are wearing and using your thing. Having a few examples in your store will attract everyone to see them from the outside. In a word, we can call it a model. However, you invest in a simple page and display it. It can bring success to your business.
Our main purpose is to satisfy you by doing the work. Our skilled craftsmen complete your work perfectly. The picture is eye-catching and captivating. Our organization will provide it to you at a reasonable price. Feel free to contact us and tell us your needs. We not only provide this picture but also provide many services. You can deal with us without any hesitation. So don't be late, give us your image for a free trial!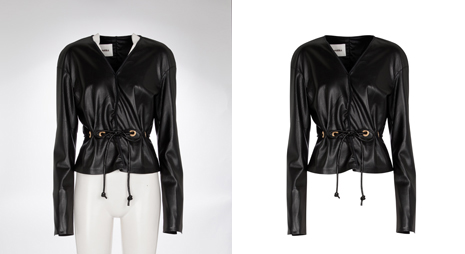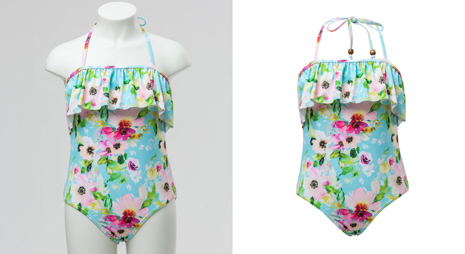 OUR WORK AT A GLANCE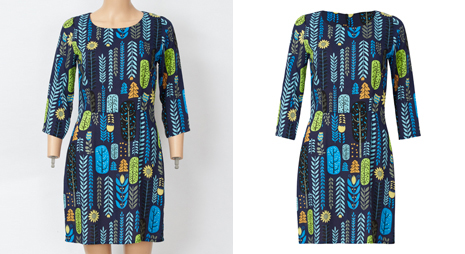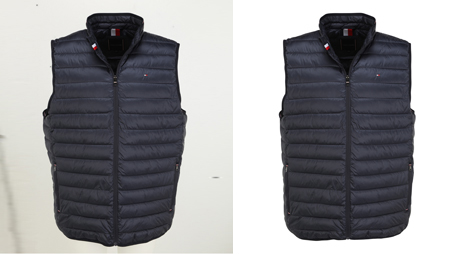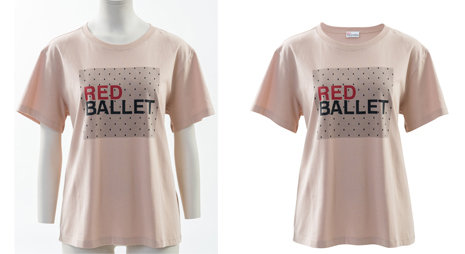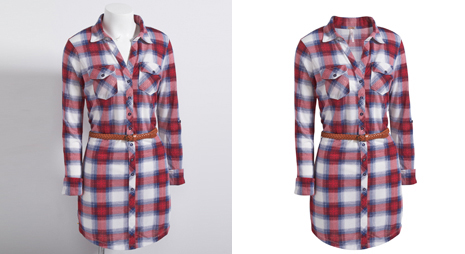 What are Ghost Mannequin Services? 
Ghost mannequin is an amazing photo editing service that allows you to connect photographs taken from multiple perspectives to create an image, particularly the back and front sides, and provides a detailed 3D model utilizing numerous Photoshop capabilities.
The client will take the product photo with you. The service provider will then release the capital during post-production. Some people call this service the invisible Mannequin Photoshop service.
The main feature of the Ghost mannequin service is to attract your customers. The size of the mannequin is a pattern left behind. But it is a feature of her body to wear the dress as she sees fit. This gives customers a better idea of ​​how the garment hugs and falls on the body. This allows them to imagine what the piece will look like to them.
The process involved with the Ghost Mannequin photography service is not that difficult. All it takes is two photos of a product. The front shot with the fancy bound mannequin at the beginning of it. The other front shot shows the field being an attractive shot around the neckline. Our editors will cut it into pieces and show you the results. As a result, it will create a unique image that displays the fit of your outfit. This service is simple but must be used properly for your business. If you are not proficient in Bikini Photoshop, many things will be difficult for you. It can be difficult to create a polished output in any of these photos. This method is technical and requires detailed attention for a few minutes. So these mannequin retouching services are best done by professionals. Fortunately, service providers can promise a time of rapid change. So you don't have to worry about your deadlines. Our goal is to meet you with our skilled craftsmen thinking about these things.
Types of Ghost Mannequin Photo Editing Services 
360-Degree Mannequin Effect
Neck Joint Ghost Mannequin Effect
Bottom Joint Ghost Mannequin Effect
Sleeves Mannequin Effect
360-Degree Mannequin Effect
This service of Mannequin in Photoshop makes the presence of a great item. Ghost Mannequin Services can see clients from every point of view. They were satisfied to see it. With that goal in mind, he visited an entire store and made a purchase. 360-degree display guarantees clients. This means that they have reasoned the article's clothing attack.
Neck Joint Ghost Mannequin Effect
The mannequin effect of invisible ghosts is a great service. It is a photo editing technique used to create the illusion of an invisible person wearing a dress. Ghost mannequin edited to remove the standard from the images. But, even models can be removed from the picture. Just leaving the real picture of clothing products. This is also known as neck-joint service.
Bottom Joint Ghost Mannequin Effect
Like the neck joint, we also join the bottom of the dress regardless of the length of the dress. Some dresses have a longer back than the front. The enhancers of our mature figure used to walk around the empty part of the bottom of the dress. And efficient enough to assemble it.
Sleeves Mannequin Effect
This service needed to remove the dummy from the sleeve's hollow part and give a ghost effect. Long sleeve shirts, t-shirts, jackets, etc., must have a concave result to create 3D shapes. Experts later removed this standard and joined the space on the sleeve.
Need for the Ghost Mannequin Service 
The Ghost Mannequin Service is primarily important for producing an interesting product image. But, there are many reasons to use this service, such as: to drop capital. To create beautiful item images for sorting. Often garment stores enjoy using the Ghost-Mannequin service. It is used in the garment sector based on product clothing photos. Especially when you have to remove or cut off unwanted items. To match the front with the garment, the product has to match properly. The Clipping Path Silo is the best ghost mannequins of service providers. Our focus is on providing high-quality, on-time delivery at unbeatable rates.
So, it is an effective way to get a better response from customers. But, applying the standard effect of ghosts to images is also an effective way.
The standard effect of ghosts is so helpful because it can give online clothing products a 3D look. This helps attract customers to see. Also, it can display brand labels inside the product, which can enhance the brand value to the viewers. For all these reasons, Ghost Manikin helps a shopkeeper to improve his business.
How to Add a Ghost Mannequin to Your Image
You can create it through Photoshop after capturing the required views. Creating a ghostly old effect is actually quite easy. You can do this with the appropriate post-production software Adobe Photoshop. The owner of the photo and your products are properly photographed. You can then create a mannequin by professional editing. In a word, you can outsource this editing work to professional editors. Within 24 hours your spooky putty pictures are ready to sell. There are several types of this.
Open Your Files in Photoshop and Create Layer
Use a Selection Tool to Select the Product in the Mannequin Image
Refine and Place Your Mask
Rinse and Repeat Previous Steps with the Foam Board Image
Combine the Images
Remove Unnecessary Parts of the Foam Board Layer
Add Shadows and Save
Open Your Files in Photoshop and Create Layers.
First, you will need to open the mannequin photo and the foam board photo in Photoshop. Select your mannequin photo and create a new background layer.
Use a Selection Tool to Select the Product in the Mannequin Image
Now it's time to select the product in your re-photos. Zoom in hard and select the tools of your choice: quick selection, lasso or magic wand. All three tools can help you make your choice a success.
Refine and Place Your Mask
Once you select the whole product, refine your mask. So that it becomes grateful and close-fitting and removes all backgrounds. This can be accomplished using the "Edge Refine" tool in the "Select" menu. Click "OK" in the "Correction Edge" dialog box and place a mask at the level of your shirt.
Rinse and Repeat Previous Steps with the Foam Board Image
This type of product image may seem a bit strange at first. But it is important to work with it. Taking pictures of the product internally completes the illusion of the product. And then lets you show off the interior of your product.
Create a new layer, select the product and create and refine your mask.
Combine the Images
While both photos bear a stiff, clean mask, the shadow on your ghost mannequin from the image on your foam board. Arrange the layers so that the image of the foam board is lower than the image of the mannequin.
Remove Unnecessary Parts of the Foam Board Layer
It would be best if you only had that neckline triangle on your shoulder. In the video below, notice how the string is displayed across the back. Once you've done that, your layers are clean and out of alignment twice. Double-check, especially on the neck and shoulder area.
Add Shadows and Save
Finally, shadows are added between the two layers to give the product some depth. A copy of the Photoshop file is then left intact to be safe.
When Not to Add a Ghost Mannequin
Clipping Path Solve provides this service and also gives you some suggestions. The first concern in using the innovative service is the display of a relevant event. How will the clothes worn by a doll affect real life? And not sure how you will fit in there. So, in this case, the ghost mannequin is not better for everyone. Again the product demands some extra branding through real people. Then you should use the mannequin model. Here, invisible quality service can do no good in marketing activities. Often, it is not right to use these ghost mannequins. If you import well-designed clothes to your store, you will get customers. You can improve through them. In that case, you don't have to use a mannequin.
Invisible Mannequin Services for E-Commerce
"Ghost Mannequin", also known as "Invisible Mannequin," "3D Mannequin," has an effect. A common and powerful post-production strategy for the photography of clothing products. Which solves the problem of display?
World-class commerce studios need world-class images of their products. Using invisible mannequin techniques can give your product photos an advanced high-class feel. Some garments do not have the same application when flattened. A ghost puts the garment to life using out. Too good to be true? ASK OUR CUSTOMER SERVICES TEAM about same-day delivery for high-volume studios. The invisible mannequin effect is very important to e-commerce owners and professional photographers. You can get a neck-joint effect on clothing from our business. The use of Mannequins is an affordable and effective way to promote brand photos.
An invisible mannequin figure can combine two or more images at its original basic level. This is also known as a "combined image". More images are a flat view of the interior of a clothing model. This obscured your model or mannequin, taken on white foam panels.
You need a whole ankle or a neck or a joint. Edited ghost standards will give depth to your product. Appeals to customers with more natural-looking photos. Because they can imagine themselves wearing your clothes and accessories. We're here to help you sell more products with high-quality images.
We know how important it is to achieve real-looking images so you can sell more products. Online stores, print catalogs — and everything between.
Where to outsource Ghost Mannequin service?
Clipping Path Solve is an excellent Ghost Mannequin service company in Bangladesh. Some people know that the Ghost Mannequin service has many benefits. This is not initially clear to most businesses and photographers. We are a professional photo retrieval service provider company Clipping Path Solve. And I have more than 8 years of experience in image editing on Photoshop. Our experience only lets us understand what our clients need. Once we know this, we can give accurate results in a short time. You can receive this service from us and verify us. This company provides host photo retrieval services with such services. You can use clipping path Solve services to recreate your image by outsourcing. You can save to make your business permanent. Additionally, you can invest your time and money in growing your business.
Also, to digital Ghost Mannequin service, there are many services that you can use. There is another Ghost Mannequin service that you can choose from. This is an entire fake service provider. We can provide customized Ghost Mannequin service to suit your individual needs. We are working with you as a partner, not as a seller. We make sure that we focus on helping you achieve your business goals.
Finally, I ask you to choose the best outsourcing Ghost Mannequin service. But, we tell you to fix the photos. We provide these excellent services without compromising the quality of your photos. Our services are perfect for saving your valuable time. You can rest assured of our service. If you prefer to outsource photography editing companies. But, you will be able to earn 40% more than all the photos that you recreate yourself. If you are a photographer, you need outsourcing Ghost Mannequin service. We are your best assistant in resolving any photographer's editing.